"Reverie is a 'must have' album"
Fiona Talkington, Songlines

What a party it is, if the ten tunes of 'Reverie' are anything to go by. Though the tune is the thing with these guys, there´s something about Jens Linell´s understated yet compelling drumming that offers a key to the whole... (Click the link for the full review)Oz Hardwick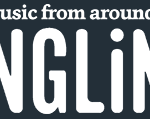 Reverie is a 'must have' album. SVER has proved that they have as much fire and energy as ever, continuing to thrill audiences wherever they tour with their own brand of fun and eloquence... (Click the link for the full review)Fiona Talkington, Songlines

The tunes, mostly written by Mjelva and Johansson, move between exuberant drive and melodious pause, the sort of dynamics that makes an audience really listen and the band rouses it into dancing... (Click the link for the full review)Andrew Cronshaw - fRoots Magazine
When Norwegian/Swedish folk-rockers SVER took Womex 2018 by storm, many commentators marveled at the power and joie de vivre of the performance. A new discovery they may have been for some, yet they are no new kids on the block and had been steadily winning prominence playing extensively in Europe and the USA, to become regarded as one of the most dynamic bands to emerge from the Nordic folk scene.
This latest album – their fourth release – arrives as they celebrate 10 years together as a quintet. Listen to these musicians as they gel and swing together in a way that's seldom encountered and you will understand why they have won a reputation as red hot performers whose shows are sizzling affairs. Previous releases have all been well received. Respected writer and World Music radio presenter Fiona Talkington, had described SVER as "one of the best live bands on the circuit." This latest collection effortlessly captures the spirit of a band that both feels and spreads joy while touring or appearing on the big festival stage.
Reverie was recorded in Norway's Hallibakken Lydstudio, and mixed/mastered by Mikael Lyander and Erik Ronström at Hedgehog Music, Sweden.
SVER is:
Olav Luksengård Mjelva – Fiddle & Hardanger Fiddle
Anders Hall – Fiddle & Viola
Leif Ingvar Ranøien – Two-row accordion
Adam Johansson – Guitar
Jens Linell – Drums
Live from Riksscenen, Oslo
Reverie – Live at The Wild Buffalo, Bellingham, WA [US]