September USA/CAN Tour
---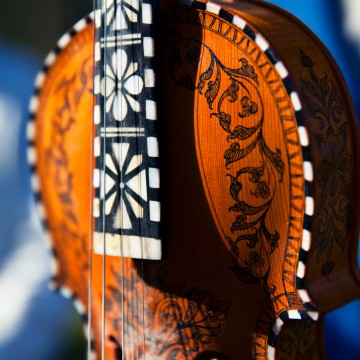 "One of the best live bands on the circuit" – Fiona Talkington, SONGLINES
---
Upcoming Shows
Past Shows
15

Sep

2019

SVER & Moira Smiley
Montreal, CA

Le Grande Rencontre, Grands Concerts; Amphithéâtre

Le Grande Rencontre, Grands Concerts; Amphithéâtre

14

Sep

2019

SVER
Montreal, CA

Le Grande Rencontre, Apéros sympathiques

Le Grande Rencontre, Apéros sympathiques

13

Sep

2019

SVER
Montreal, CA

Le Grande Rencontre, Grands Concerts; Amphithéâtre

Le Grande Rencontre, Grands Concerts; Amphithéâtre

11

Sep

2019

SVER / Eli West (opener)
Seattle, WA ( US )

Triple Door

Triple Door

10

Sep

2019

SVER
Bellingham, WA ( US )

Wild Buffalo

Wild Buffalo

09

Sep

2019

SVER
Olympia, WA ( US )

Traditions Café

Traditions Café

08

Sep

2019

SVER
Sisters, OR ( US )

Sisters Folk Festival

Sisters Folk Festival

07

Sep

2019

SVER
Sisters, OR ( US )

Sisters Folk Festival

Sisters Folk Festival

06

Sep

2019

SVER
Sisters, OR ( US )

Sisters Folk Festival

Sisters Folk Festival

05

Sep

2019

SVER
Portland, OR ( US )

Nordia House

Nordia House

28

Jul

2019

SVER
Fehmarn, GER

SHMF - Hof Johannisberg

SHMF - Hof Johannisberg

27

Jul

2019

SVER
Fehmarn, GER

SHMF - Hof Johannisberg

SHMF - Hof Johannisberg

26

Jul

2019

SVER
Hohenlockstedt, GER

SHMF - Kartoffelhalle Pohl-Boskamp

SHMF - Kartoffelhalle Pohl-Boskamp

19

Jul

2019

SVER
Engerdal, NO

Heme Dine

Heme Dine

06

Jul

2019

SVER
Gooik, BE

Gooikoorts Folk Festival

Gooikoorts Folk Festival

05

Jul

2019

SVER
Førde, NO

Førdefestivalen

Førdefestivalen

20

Jan

2019

SVER
Bellingham, WA ( US )

Wild Buffalo

Wild Buffalo

19

Jan

2019

SVER
Seattle, WA ( US )

Phinney Neighborhood Association

Phinney Neighborhood Association

18

Jan

2019

SVER
Lopez Island, WA ( US )

Lopez Community Center

Lopez Community Center

17

Jan

2019

SVER
Conway, WA ( US )

Conway Muse

Conway Muse
"Reverie is a 'must have' album" – Fiona Talkington, Songlines
"The music paints some wonderful pictures whilst defying you not to get up and dance." – Dave Chamberlain, FATEA.
"SVER mixes music from the depths of heritage with the freedoms of innovation. You're unlikely to resist, so why try, just go with it." – Tim Carroll, Folkwords
---
Mailing list
Subscribe to our mailing list to receive special offers, updates on coming and current events.
---
Videos
---
---
Reverie – Live from Riksscenen
Video made by Gunnar Hall
Batch 15 – Live from Riksscenen
Video made by Gunnar Hall
The Doctor – Live from Riksscenen
Video made by Gunnar Hall
Music
---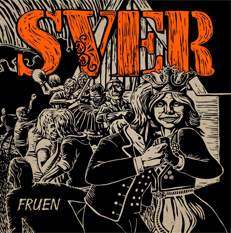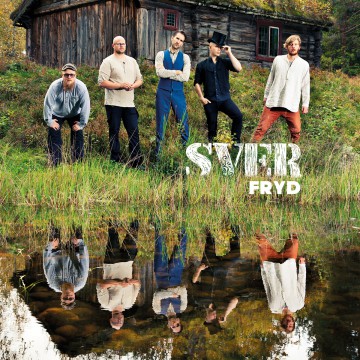 Contact
---
Booking
USA – FLi Artists – Cayley Schmid, cayleys@fliartists.com
OTHER – booking@sverfolk.com
---
For any questions please contact us by filling out the form below or with Messenger:
BIO
---
SVER play epic Nordic folk music with relentless energy and seductive spark taking you on a fantastic musical journey guaranteed to excite you. Ranging from the very dreamy to a swinging, pounding and sweaty madness – you are invited to the party, greeted by a welcoming primal force that pulls you into the dance. Since the group's inception, SVER has gone from strength to strength, playing extensively throughout Europe and the US, gaining a reputation as one of the most acclaimed live acts in the Nordic folk scene.
SVER's latest album "Reverie" (2018) – their fourth release – arrives as they celebrate 10 years together as a quintet. Listen to these musicians as they gel and swing together in a way that's seldom encountered and you will understand why they have won a reputation as red hot performers whose shows are sizzling affairs. the long-awaited follow up to the critically acclaimed albums "Fryd" (2015), "Fruen" (2010), and "SVER" (2007).
SVER has often been described as "sounding electric without electricity", and their flexible musicianship has also made them an attractive backing band for some of Scandinavia's leading singers in different genres. That has lead to playing on TV-shows, big festivals and positions in the radio charts with the music ranging from folk to reggae/dancehall and rap. Their imaginative soundscapes, grooves, and melodies will take you on a journey over the Norwegian fjords and mountains, into the lively pubs and back out into the deep forest of their musicality.
SVER consists of Olav Luksengård Mjelva (fiddle and Hardanger fiddle), Anders Hall (fiddle and viola), Leif Ingvar Ranøien (diatonic accordion), Adam Johansson (guitar) and Jens Linell (Drums and percussion). Olav and Leif Ingvar have played together since 2002. Vidar Berge joined the group in 2007 on guitar and together they released the self-titled album "SVER". In the spring of 2008, Anders and Jens completed the band, and they released "Fruen" in 2010. Vidar quit the band later that year and Adam joined the group. Since 2011 SVER has collaborated with the Swedish dance-hall artist Snakka San. You can check that out here
SVER is:
Olav Luksengård Mjelva, fiddle and hardanger fiddle
Anders Hall, fiddle and viola
Leif Ingvar Ranøien, diatonic accordion
Adam Johansson, guitar
Jens Linell, drums and percussion
SVER is a group on the ascendency!